ORIGIN AND PHILOSOPHY.
Cuoiofficine was founded in Florence by Timothy and Tommaso Sabatini, two brothers who decided to turn their combined bags of experience – in both leather techniques and the family restaurant business – to something unprecedented. Fusing Timothy's artisan background with Tommaso's penchant for presentation, befitting of a restaurateur, the siblings brain-child injects an innovative artistic approach into age-old leather techniques.
Timothy and Tommaso explain their new line of work:
"Florence is our home and inspiration. It is a place where you can breathe in history, art and age-old emotions. Every day we are surrounded by stimuli that drive us to explore and experiment with the oldest leather decoration techniques to reinvent their application in the leather industry, pursuing a goal that is as ambitious as it is realistic: applying art to leather".
QUALITY AND ETHICS.
Our product is entirely designed, developed and produced in Florence with calf natural leathers of the highest quality. We are very demanding with our craftsmen pursuing perfection in every detail, but we care a lot to distinguish ourselves in offering unique pieces entirely handmade, high quality products that last and become even more beautiful over time.
Three stitches and a half per centimeter, brass metal parts, external and internal metal zippers, border color obtained with more than five steps are just some of the details, synonymous of absolute excellence, that we always want to explain and communicate to our customers.
ONE OF A KIND
We have designed, developed and produced the Cuoiofficine collection after years of research and experimentation, from 17th-century marbling on hides to a totally revised leather tattooing technique; we only use vegetable-tanned hides according to Florentine tradition. Certified and guaranteed, our accessories are unique in the original sense of the word.
Developed in Asia, it arrives in Europe around 17th century, where it evolves under different names between Turkey, France and Italy. Florence has always been recognized for the production of marbled paper, where the craftsman poses a sheet of paper on the surface of a specially prepared bath, on which the floating colors were previously placed and "combed".
The necessary steps for the realization of our print:
We carefully choose the "raw" skin, which must be perfect and of excellent quality;
Whole hides are cut in order to enter and be worked by hand in the tanks where previously the color has been placed and "combed";
Whole hides are cut in order to enter and be worked by hand in the tanks where the color has previously been placed and "combed";
The craftsmen proceed to print the leathers by hand, one by one;
he fixative is applied to the printed hides, so the color always remains perfect in case of wear, scratches or water;
The skins are then ironed according to the effect we want to create for our products.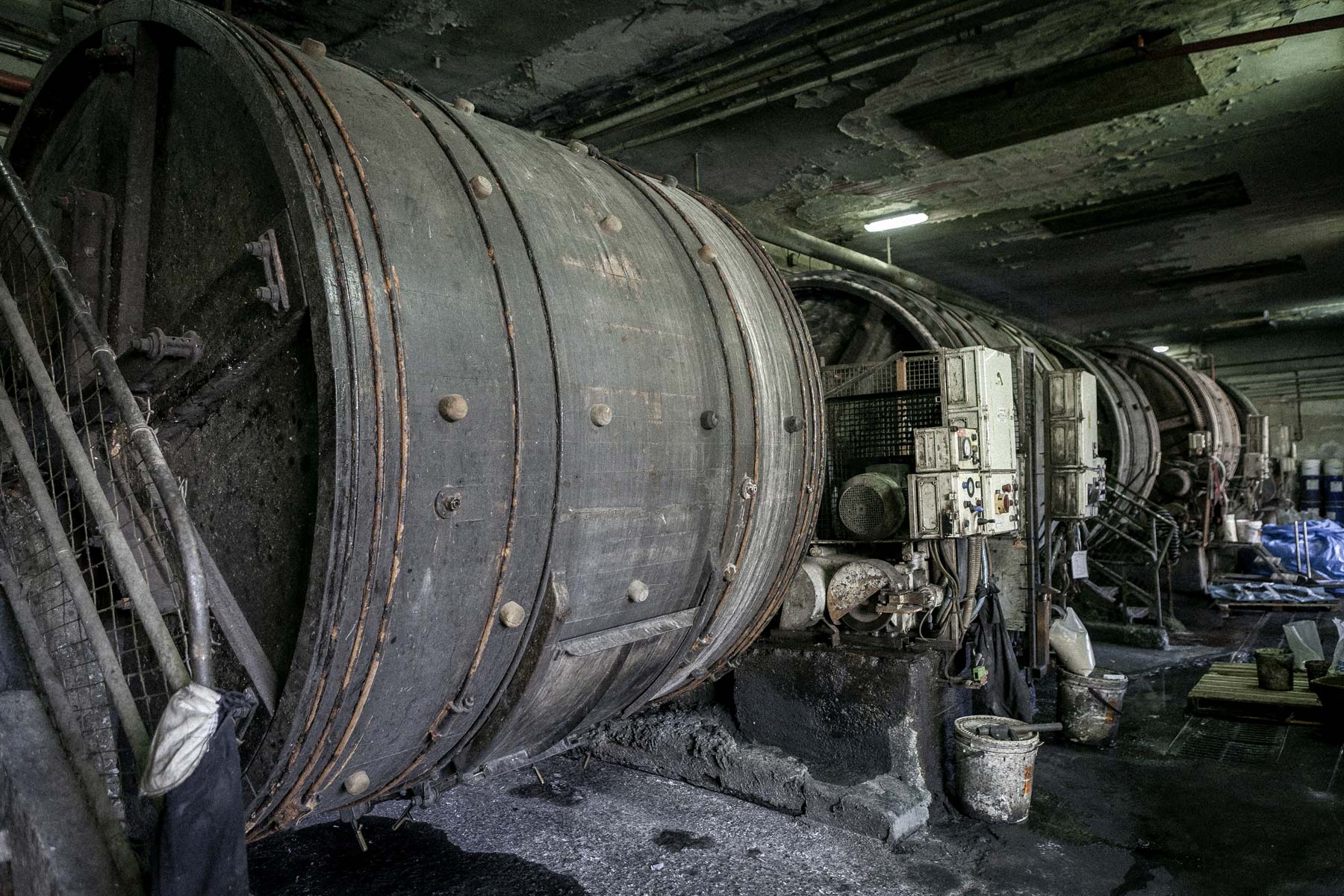 Our via Guicciardini store is also home to our work-shop. It's our way of drawing customers into the wonderful world of leather through "performances" that reveal some of the secrets behind the making of bags and wallets. These are moments when our artists and artisans show how tradition can blend with innovation.